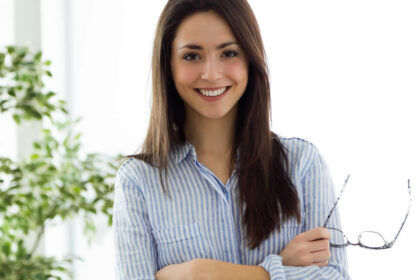 Estrogen overweight or progesterone deficiency? Estrogen dominance!
Estrogen dominance generally means that estrogen relatively overweighs other sexual hormones in the body. But its adequate evaluation not only consists of the determination of progesterone/estrogen rate, but involves the joint alteration of several hormones and other external factors. That means that despite an apparently good progesterone/estrogen rate in the body, a condition with extensive estrogen dominance may exist! (Therefore, it is not easy to jugde the exact physiological condition!)
Estrogen is essential for everyday life, however, if there is too much of it, it may damage health.
Symptoms of estrogen dominance may include:
Fatigue
Decreased sexual appetite
Depression
Anxiety
Bloating
Mood fluctuation
Sleeplessness or regular awakening during night
WHATEVER YOUR PROBLEM MIGHT BE, YOU WILL REQUIRE HORMONAL EVALUATION IN EVERY CASE!

POSSIBLE SURGICAL TREATMENT OF THE PROBLEM IS NOT ENOUGH AS IT WILL RECUR!

THE CAUSE SHOULD BE FOUND AND TREATED!

You may receive information about these methods and application possibilities in person – based on previous appointment (+36 70/23 89 689).
Many recommend contraceptive pills for the treatment of these symptoms, which will apparently suppress the problem, however, in the long term this will rather intensify it, as most contraceptive pills have estrogen dominance releasing estrogen into the already estrogen overweight body, and additionally, synthetic (non plant-derived) progesterone found in the contraceptive pills will suppress the own/natural progesterone production. Only plant-derived progesterone containing creams are suitable for the replacement of progesterone hormone, as these can enter the body and only these can help excreting excess estrogen from the body. Why applied onto the skin by administering in the form of a cream? Because absorption and bioavailability will be 100% this way.
You may read about important information regarding products containing natural progesterone on the following website: www.womenscream.com
From where do we collect all the excess estrogen? From tablets, cosmetic products, detergents, food, and even water, as well as heavy metals, mouldy houses, processed and packaged food products, and there are several other places where plenty of excess estrogen may be collected. All this will be capped by the general problem of our age, namely consuming fast food, lack of exercise, and stress using up most of the progesterone via the adrenal glands, that has been produced in the body, and estrogen dominance is there, as estrogen is in relative overweight.
If you have any of the above symptoms (not necessarily all of them), you should consider that you may also have estrogen dominance.
However, too much estrogen will damage the whole body. The way may lead from fatigue and anxiety, over endometriosis, fibroids, cysts, abnormal period up to elder-age endometrial tumours or breast cancer, without treatment adjusted to hormonal disorders.